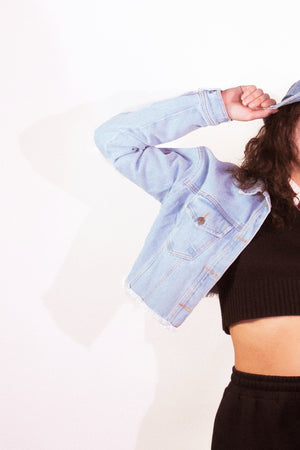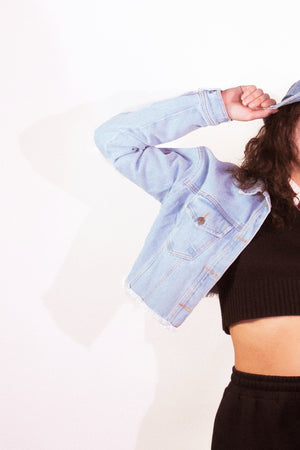 Fly-Palestine Cropped Denim Jacket
In our Fly-Palestine design, we reshape the thorax of a butterfly into a colorful embroidered map of Palestine. To add to the cheerful and fun look, we sew multi-colored keffiyeh fabric in place of the butterfly's wings. 
Our Fly- Palestine jacket invites you to soar higher and break social constructs further. Push beyond the present's borders and boundaries, be it physical or mental.Allow yourself to transcend beyond the scope of what is acceptable and what isn't with this creative design. 
*Models are in size XS
*Fly-Palestine is sown and hand-embroidered by men and women in Gaza, Palestine.