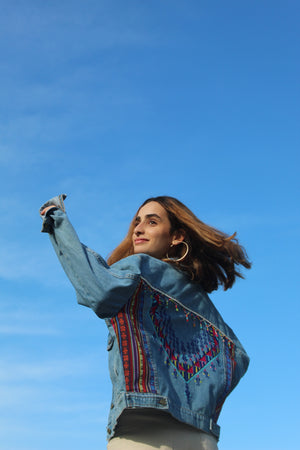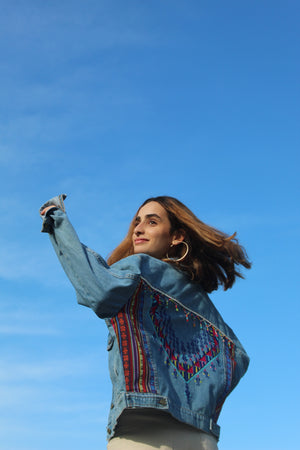 Opulence Denim Jacket
Our Opulence denim jacket combines multiple elements and textures to give you a chic, daring look. The center, with its vibrant colors, is hand-embroidered using traditional cross-stitch techniques. The fabric sown on both sides is inspired by Middle-Eastern patterns and complemented with beading for a fun, hip effect.
Transform your present in this garment and transcend all boundaries boldly, and most importantly, opulently. 
*Model is in size S 
*Opulence is sown and hand-embroidered by men and women in Gaza, Palestine.